Brighten without bleaching chemicals
Riovea is a San Francisco Bay Area biotechnology company that specializes in the creation of natural, safe, and effective skincare products. Their formulations are backed by thorough research, ensuring that you receive the highest quality products that promote healthier skin. With Riovea, you can enjoy the benefits of research-backed skincare from the comfort of your own home.

Medicinal Plants have a rich history of use in traditional medicine, dating back to prehistoric times. One particularly noteworthy example is the neem tree (Azadirachta indica), which has been recognized for its healing properties in traditional Indian medicine for over 4,000 years. Its seeds, bark, and leaves contain a variety of natural compounds with proven antiseptic, antiviral, anti-inflammatory, anti-ulcer, and antifungal activities [Ogbuewu, I.P. et al (2011). Res. J. Med. Plants 5(3): 230-245]. However, the full potential of the vast and diverse plant kingdom has yet to be fully explored through rigorous scientific research. That's where Riovea comes in. With a strong focus on research and development, our mission is to harness the medicinal potential of plants to develop novel, natural, and effective skincare solutions.
Skin Brightening
Synthetic skin lightening agents, such as kojic acid, hydroquinone and arbutin, are commonly known as bleaching chemicals due to their ability to effectively brighten the skin by inhibiting the key enzyme tyrosinase, which in turn reduces the production of melanin pigment in the skin. However, their long-term use has been linked to several safety concerns, including hypomelanosis, amelanosis, and allergies [Solano, F. (2006). Pigment cell Res. 19: 550-571]. Therefore, there is an urgent need to identify natural and safe alternatives for achieving skin brightening.

Riovea was the first to uncover the incredible properties of neem leaves in reducing melanin production in skin cells. Subsequent research revealed that a combination of specific plants and herbs work together synergistically to brighten the appearance of the skin. Recognizing the immense value and potential for skincare, Riovea successfully extracted these skin-brightening ingredients, known as "TrioActive," and partnered with industry leaders to bring safe and effective products to the market.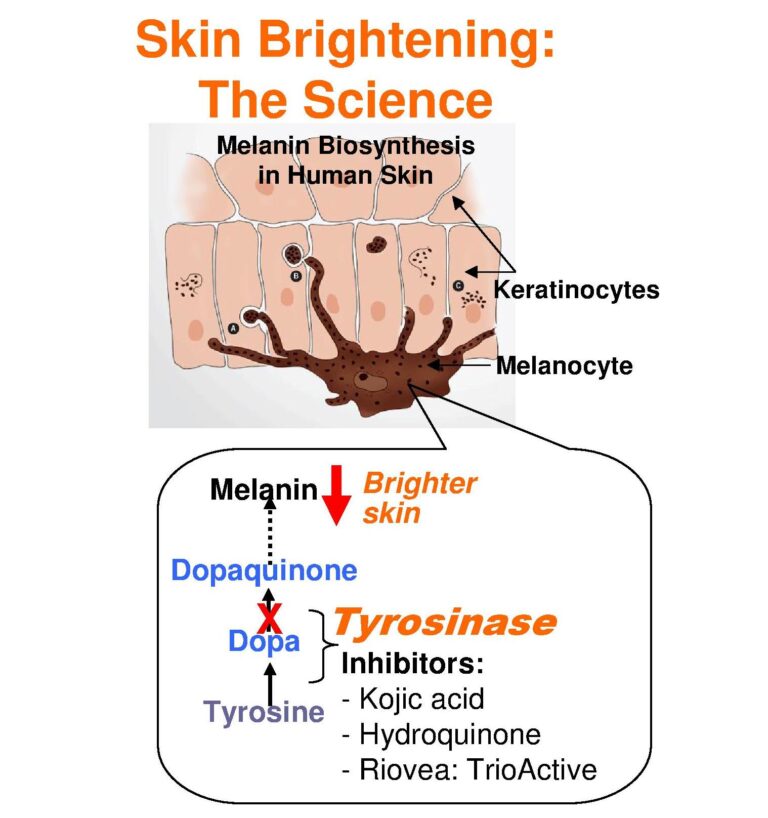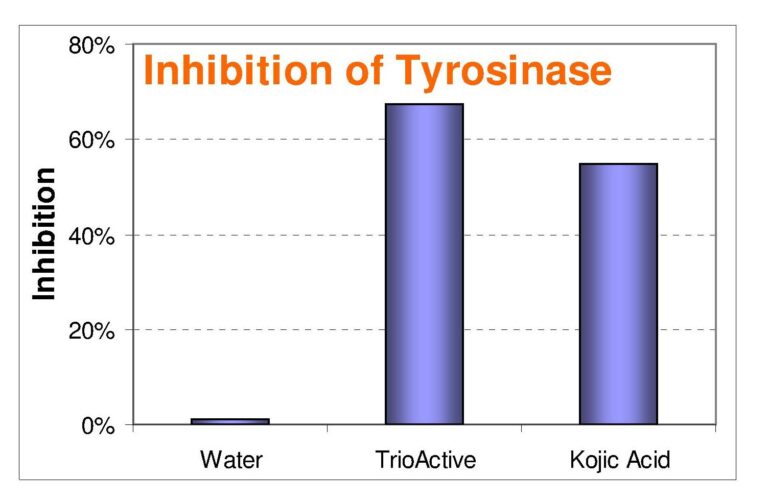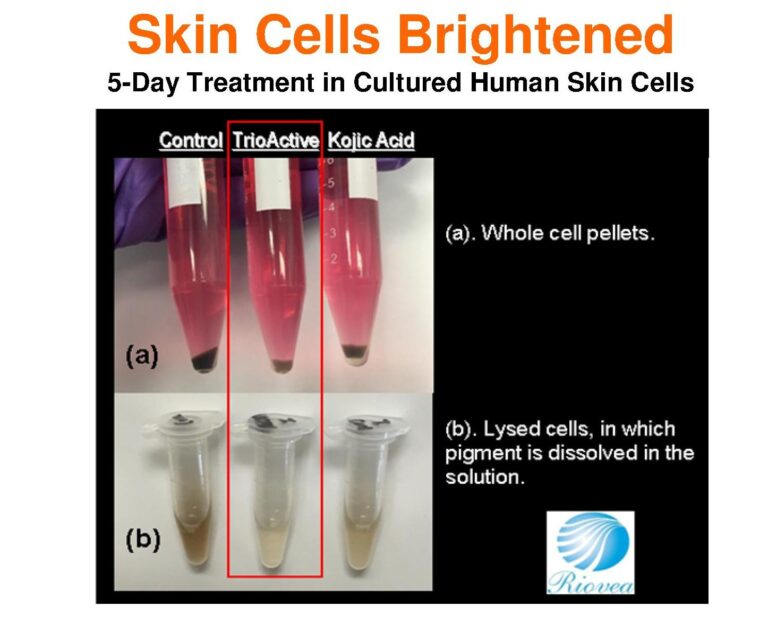 The Illiminating Series
Developed by Riovea scientists in Silicon Valley, the first line was made by Toyo Beauty in Japan.
Key Features
Brightens skin with all-natural TrioActive formula. No bleaching chemicals.
>95% Natural. Non-comedogenic, allergy tested and non-irritating. Cruelty-free (Not tested on animals).
No parabens, No alcohol, No petrolatum, No mineral oil, No formaldehyde, No synthetic colors, No sulfate detergents, No PEGs, No PPGs, No phthalates, No urea, No DEA, No TEA.
Rejuvenates and firms up skin with natural vitamins E and antioxidants.